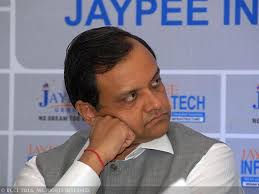 National Company Law Tribunal (NCLT) Declares Jaypee Infratech Limited Insolvent-
National company law tribunal
Allahabad bench
IDBI BANK LTD V/S JAYPEE INFRATECH LTD
Overview:-
Jaypee infratech ltd is a subsidy of Jaiprakash associates ltd. it caters Expressway, road, infrastructure, and township developments.
Jaypee was supposed to build 32000 flats including Apartment's, plot villas, penthouses in wishtown Noida, Greater noida, Yamuna expressway last but not least Agra.
The investor or buyer feel looted as the projects are already delayed by 2 to 7 years. And the date of competition is still unclear.
Jaypee referred to NCLT
Jaypee infratech ltd was one of the companies that were referred to NCLT by R.B.I on recommendation of IDBI BANK as a total default loan of 526,11,40,827/-Idbi bank is a leading leander have a total loan of 4000 crore out of 8500/- crore on Jaypee infratech ltd.
The case is filled under section 7 of of bankruptcy and insolvency code 2016.
Although jaypee infratech ltd (corporate debtor company) filled a objection against it but later on 04.08.2017 they withdrew their objection and Mr Manoj Gaur (Managing Director) by it attorney filled a memo that "The PARTIES TO THE APPLICATION HAD A MEETING ON 03.08.2017 THEY DISCUSSED NEED TO WITHDREW THEIR OBJECTION ON THE PRESENT PETATION AND THEY EXPRESSED THEIER DESIRE FOR EARLY APPROVEL OF THE RESOLUTION PLAN OF JAYPEE INFRATEC LTD(CORPORATE DEBTOR COMPANY) WHICH IS ALREDY UNDER CONSIDERTION OF ITS LENDERS. IN ITS MEMO FURTHER EXPLAINED THAT IT IS IN THE INTERSET OF ALL THE STAKEHOLDERS OF THE COMPANY INCLUDING THE HOME BUYERS AND DEPOSITORS.
NCLT JUDGEMENT
NCLT observed that Financial creditors and others lenders as well as jaypee infratech ltd (corporate debtor company) are looking for early approval of resolution plan.
Mr Anuj Jain email id anujvjain@bsraffiliates.com ADD:- M/S BSRR & Co. Charted Accounts Dlf, Cyber city, Gurugram appointed as INTERIM RESOLUTION PROFESSIONAL To carry insolvency and bankruptcy code.
The order is effective from 09.08.2017. Till this bench approves the resolution plan under section 31 or under section 33.
Bench prohibits the institution or continuation of pending suits against Jaypee infratech ltd (corporate debtor company) including execution of any judgement decree or order in any court of law tribunal, arbitration, or any other authority.
Supply of good and service for Jaypee infratech ltd will continue and shall not be terminated or interrupted. Jaypee infratech ltd will provide full support to I.R.P.
Jaypee infratech ltd will continue its operation.
Process of insolvency and bankruptcy code
The decision is need to be taken within 180 days + grace period of 90 days.
The I.R.P will replace the directors and start handling the operation.
Creditors committee will be formed in 30 days' time
I.R.P will look for other financial creditors a detail working on assets and liabilities.
I.R.P, creditor's committee members and Jaypee infratech ltd will look for resolution plan.
No solution in this time frame will attract liquidation. As sell of assets and settlement in following manner.
Liquidation process cost and I.R.P Charges.
Staff salary
Cost incurred on administration.
Debt from secured creditors( bank)
Unsecured debt( home buyers)
Government dues.
Any remaing dues or debt
Shareholders or partners.
POSSIBLE SOLUTION
Restructuring of debt.
Coming of new company to run business
Either Govt or housing develepoment agency intervention.
Further support to jaypee infratech ltd
You can guide for more solution :-----------------